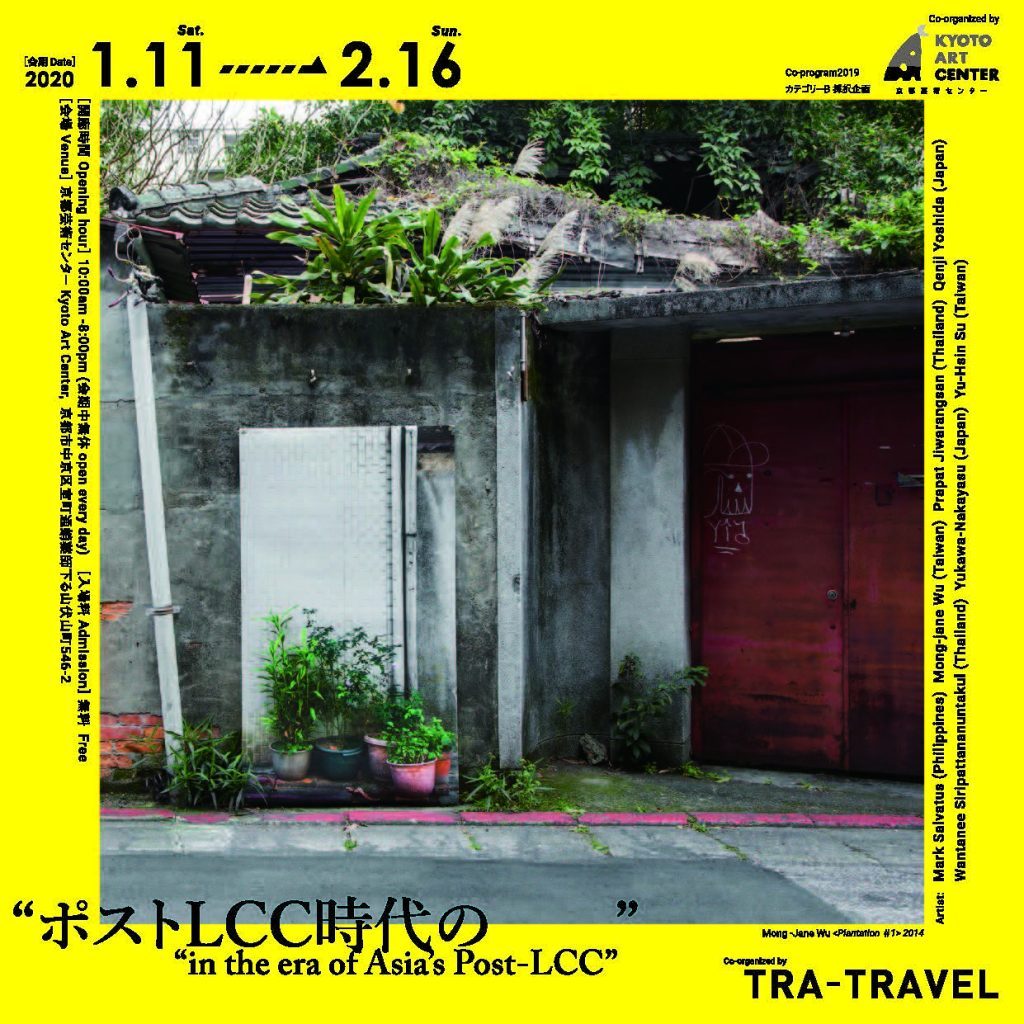 TRA-TRAVEL "in the era of Asia's Post-LCC"
Taveling abroad by LCCs will accelerate the movement of people from various countries and change the appearance of people and things seen in the city. Through exhibitions and artist-in-residences around the world, seven artists observe and feel what countries, people, and society is becoming.
Overview
TRA-TRAVEL's exhibition "in the era of Asia's Post-LCC" examines the dynamics of the movement of people, goods, and information across borders after the development of LCC services. You will see an exhibition that imagines the social situation that may occur in the near future.
Exhibition
TRA-TRAVEL "in the era of Asia 's Post-LCC"
Date and time
January 11, 2020 (Sat)-February 16, 2020 (Sun)
10: 00-20: 00 Open daily
Venue
Kyoto Art Center Gallery North / South etc. (Nakagyo-ku, Kyoto City)
Exhibiting artists
Mark Salvatus (Philippines), Mong-jane Wu (Taiwan), Prapat Jiwarangsan (Thailand), Qenji Yoshida (Japan), Wantanee Siripattananuntakul (Thailand), Yukawa-Nakayasu (Japan), Yu-Hsin Su (Taiwan)
URL
https://www.kac.or.jp/eng/events/27485/
TRA-TRAVEL "ポストLCC時代の  "
海外旅行をLCCを使ってできるようになると、さまざまな国の人々の移動が加速化し、街で見かける人々やモノの様子も変わってきます。世界各地での展覧会やアーティスト・イン・レジデンスをとおして、7人のアーティストらが肌で感じる国や人、社会のあり方を考えさせてくれるかもしれません。
概要
TRA-TRAVELによる展覧会"ポストLCC時代の "は、LCCサービス発達後の国境を超える人や物や情報の移動がもたらす力学について考察するというもの。近い将来に起こるかもしれない社会状況を想像する展覧会とのこと。
展覧会
TRA-TRAVEL "ポストLCC時代の  "
日時
2020年1月11日 (土) – 2020年2月16日 (日) 
10:00ー20:00 会期中無休
会場
京都芸術センター ギャラリー北・南 ほか (京都市中京区)
出展作家
Mark Salvatus(フィリピン)、Mong-jane Wu(台湾)、Prapat Jiwarangsan(タイ)、Qenji Yoshida(日本)、Wantanee Siripattananuntakul(タイ)、Yukawa-Nakayasu(日本)、Yu-Hsin Su(台湾)
URL
https://www.kac.or.jp/events/27485/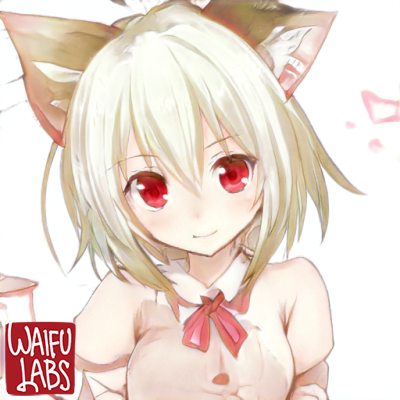 lite
I went there. It was fine! And fluffy…
行ってきたよ。よかった!ふわふわした
Itte kita yo. Yokatta! Fuwafuwa shita…